100 Typography Logos + 100 Frames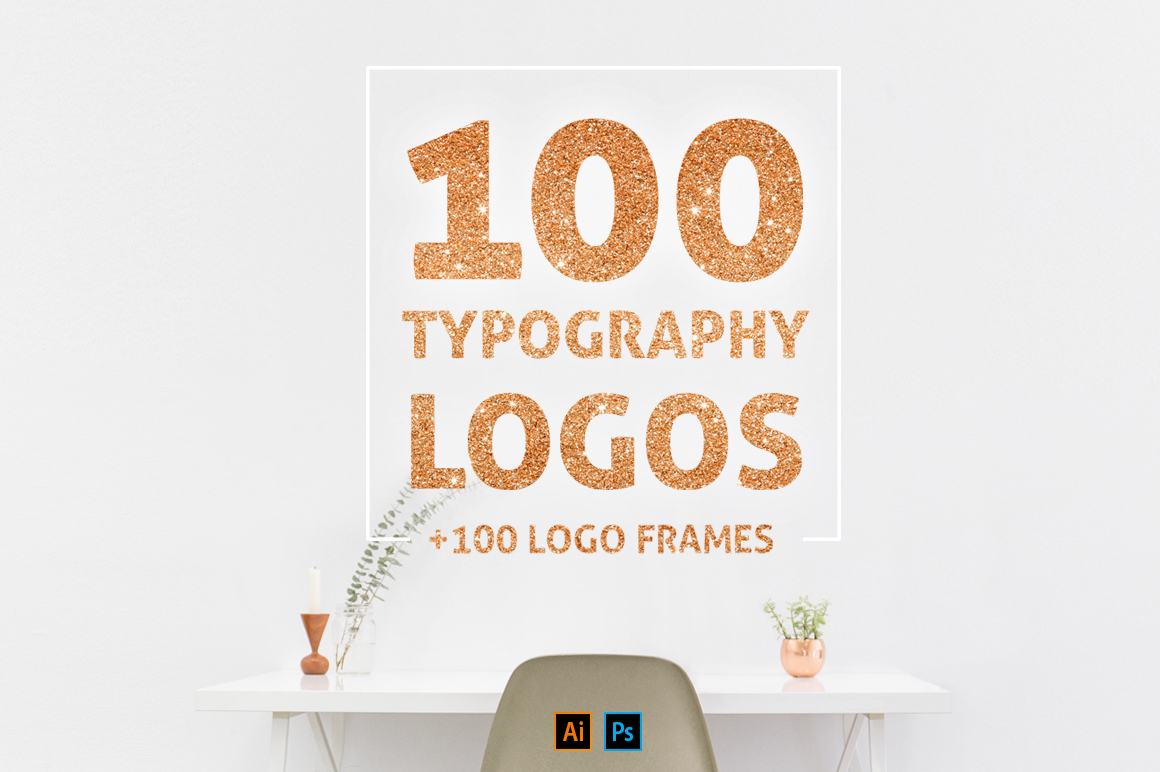 100 Typography Logos + 100 Frames
!!! 100 TYPOGRAPHY LOGOS + 100 LOGO FRAMES -- A TOTAL OF 10.000 LOGO VARIATIONS !!!
The 100 typography logos have different styles – clean, modern, playful, romantic and hip! With this set you are prepared for further projects and the best, you save time! Don`t lose time by searching free fonts, don't lose time by searching matching fonts… with this set you can start right now!
If you like complete your typography logo with a frames. Here you have so much possibilities… try it and have fun!
An amazing brand don't need a lot of twaddle, a perfect styled font combination with a great frame is modern and meaningful. Please look all my preview images to see how all the beautiful logos appear in use.
Click the button below to get to my Creative Market Shop and see the full description.